Nearby Places

Ovar
Ovar is a city and a municipality in Aveiro District in Portugal. The population in 2011 was 55,398, in an area of 147.70 km².

Ria de Ovar
It's the most western part of the Aveiro lagoon (Ria de Aveiro) in Portugal. It is located on the Atlantic coast of Portugal, between Ovar and Furadouro. Its average area covers approximately 75 km².
Art of Xavega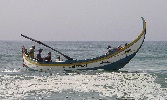 In the local of Furadouro
The Xávega is a small-scale fishing done with encircling net and their equipment is provided with a long handle with floats, and in its long half a net bag in conical shape (xalavar). Formerly the collection was made with the help of oxen and upper-body strength, currently by mechanical traction, two tractors.
Carnaval de Ovar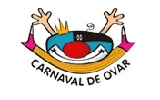 Carnaval is celebrated in the streets of Ovar
Considered the craziest folk festival in Portugal, the Carnaval de Ovar attracts thousands of visitors each year. There is a spectacular parade with colorful costumes, masks and floats. Many participants work throughout the year to prepare for the festive parade.